Special occasions deserve special hairstyles. Whether it is a wedding day, prom, a formal event, or an important event, mastering the perfect style for the occasion can make all the difference. With the right tools and a few simple steps, you can re-create any perfect hairstyle idea to make any occasion special.
In this blog post, we'll show you how to create different effortless yet festive and gorgeous hairstyles that will impress everyone. Our special occasion hairstyle has a step-by-step guide that will only require you to use minimal tools and hair accessories such as hair bands, hair pins and more.
By the end of this post, you'll have a wealth of ideas for hairstyles that suit you, your family, friends, clients and more. So, forget the fuss and complexity, and let's focus on creating hairstyles that will make any occasion special.
Updos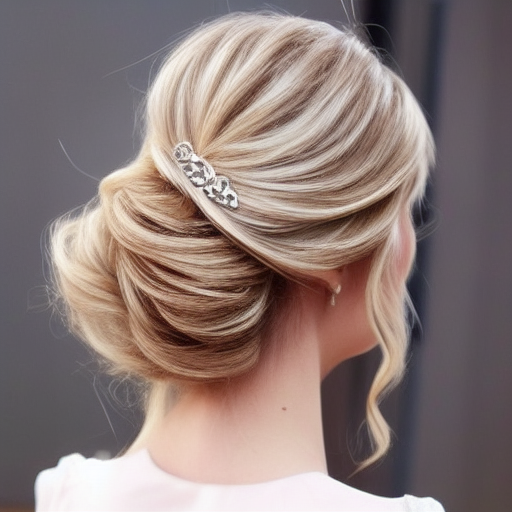 The updo hairstyle is a trend that never goes out of style. It works best for long and medium hair lengths. The point of this timeless look is to keep your hair off your neck and create a polished and put-together appearance.
Here's how to style an updo:
Play around with your hair texture by curling it for a curly updo hairstyle or straightening it for a sleek chignon updo hairstyle.
To add a touch of glamor, pick your choice of hair accessories. You can use a statement piece like a rhinestone-jeweled hair clip.
Next, pack your curly hair into a simple ponytail, wrap it into a bun and create volume by letting some hair strands loose.
To make a sleek, voluminous updo, section the upper part of your straightened hair and band it. If you want to add volume, do some hair push-downs/ tease it before banding it into a bun.
Lastly, pack the lower part of your hair into the upper section and thoroughly comb the lower section ponytail before wrapping it into a bun along with the upper section.
Half-Up, Half-Down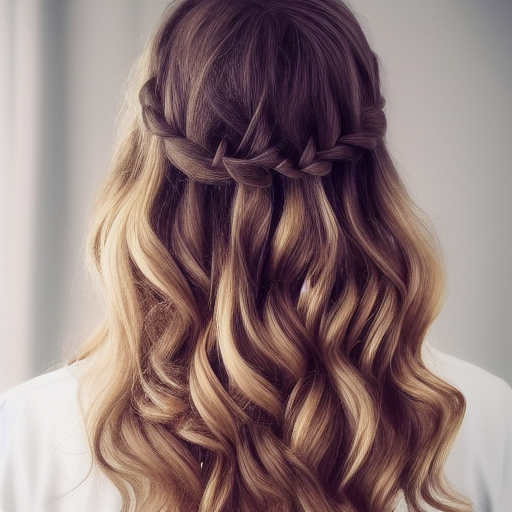 If you have long hair, another classic style for you is the half-up, half-down look. It is also known as the partial updo. This romantic hairstyle is perfect for any occasion, whether dressing up for a party or an office event.
Follow these steps to achieve this look:
Pull the upper half of your hair back and secure it with hair elastics, a band, or a barrette.
You can also french braid the upper half of your hair for a soft/fairy-like look.
Then, take the remaining hair and curl or straighten it before leaving it to flow down your back.
Ponytails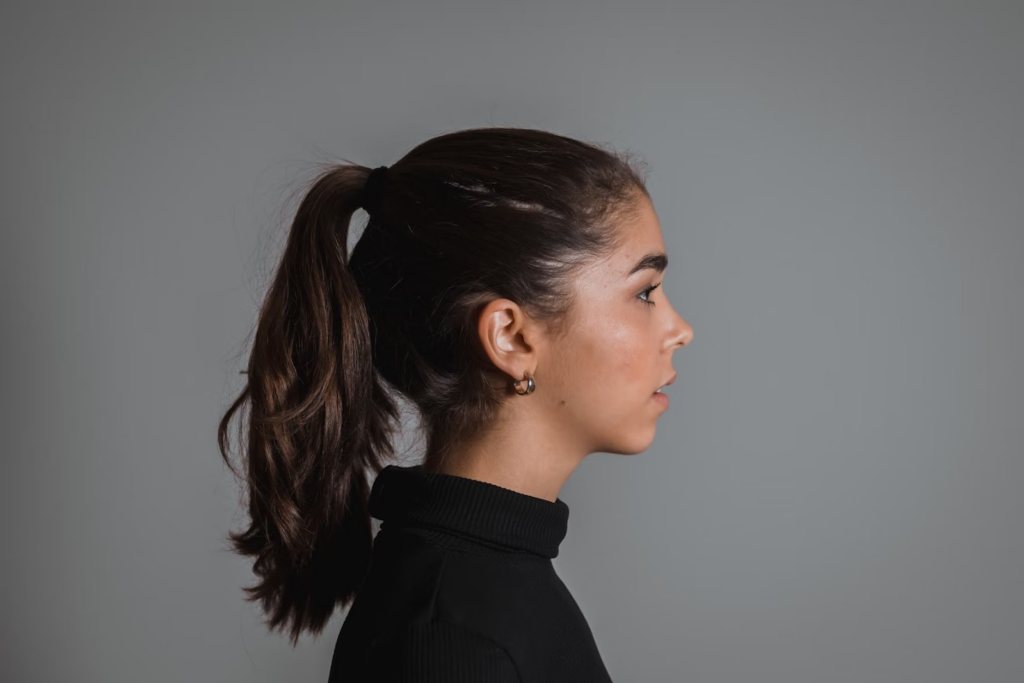 If your hair is not really long, go for a more casual hairstyle, like a ponytail. With a ponytail, you can go for a breathy simple hairstyle using the below steps:
Take a hairband before tightly gathering all your hair onto a position on your head.
Then push the hairband you wore on your wrist into your ponytail.
You can dress your ponytail using hair rollers to create subtle waves and bouncy curls. Additionally, curling the ponytail will add extra volume to the ponytail.
If you're looking for something different, try an asymmetrical ponytail, where you pull the hair to one side instead of the center.
Buns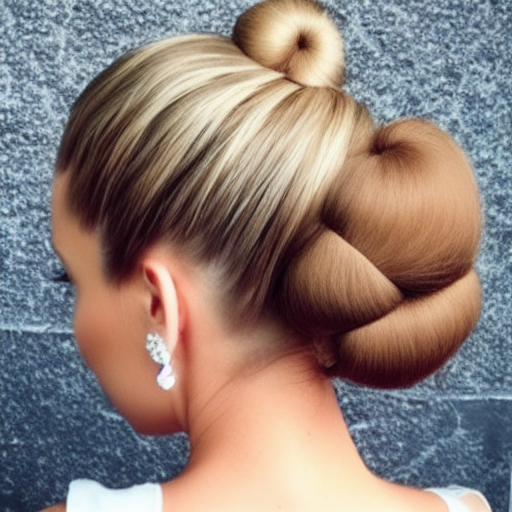 Buns are a timeless classic hairstyle that instantly makes your overall look elegant and put together. If you are worried about the kind of hairstyle that will suit you despite your hair texture, buns are a great choice because you can sleek down any hair strays.
To achieve this style for a formal occasion, do these:
Use hairsprays and hair gels to sleek your hair into a ponytail.
Carefully use a hair band to keep it in place before twisting the tail of the slicked hair.
Roll the hair tail around itself to form the bun.
You can dress it up by adding hair accessories like hair claws.
For a more casual look, make a tousled-up bun that is soft and romantic by following the below steps:
Hydrate and brush your hair.
Loosely use a hair band to pack it into a ponytail.
Then roll the ponytail around the hair band to form the buns.
Remove some hair tendrils from the clutches of the hair bun to achieve this sexy tousled-up hairstyle.
Curls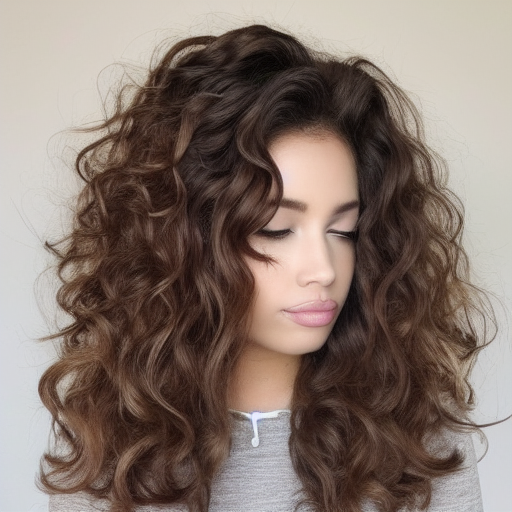 Curls are always a beautiful hairstyle idea for special occasions because of their instant charm. Whether you wear it loose or pulled back into an updo, hair curls will add a touch of glamor to your look.
To achieve this hair look, follow the tutorial below:
Start by feeding your dry hair (remember to protect it with a heat protectant) into the curling iron from the front or the back.
To properly curl your hair, start with little sections of hair. You will feed each section into the curling iron in a downward movement.
You can style your hair into these charm of waves or curls with hot rollers or by pinning damp hair into place.
learn how to curl with a curling iron – YouTube
Practical Tips on How to Make Good Hairstyles for a Special Occasion
Learning to style your dream hairstyle is better and easier when you know exactly what to pay attention to. Besides, when you know where your attention should be, you'll spend less time explaining your idea to your hair stylist because you can show them and they can perfect it.
When selecting a hairstyle, it's important to consider the shape of your face, your hair texture/type and the overall aesthetic you desire to accomplish.
Here are some suggestions to help you rock the hairstyles of your dreams in a way that suit you:
The Shape of Your Face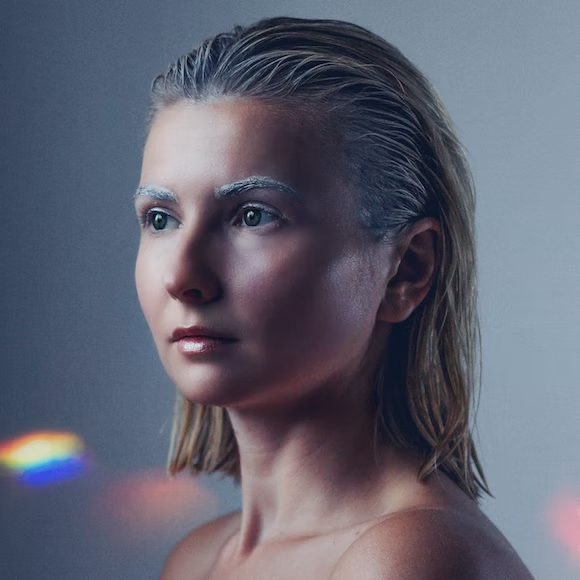 If you have a round face, it is best to avoid styles that are too tight or pulled back; they can make your face look even rounder. Instead, opt for softer hairstyles that frame your face nicely.
For those with square faces, you will want to avoid too soft or loose styles; it can make your face look even more angular. Instead, opt for hairstyles that are sleek and pulled back.
You are lucky if you have an oval face because almost any hairstyle will look great on you! Just make sure to avoid styles that are too tight or pulled back, as this can make your face look weird.
The shape of your face is the first thing you should consider when choosing a hairstyle. You can learn your face shape here or use the above tips to pick a hairstyle.
Your Hair Type/ Texture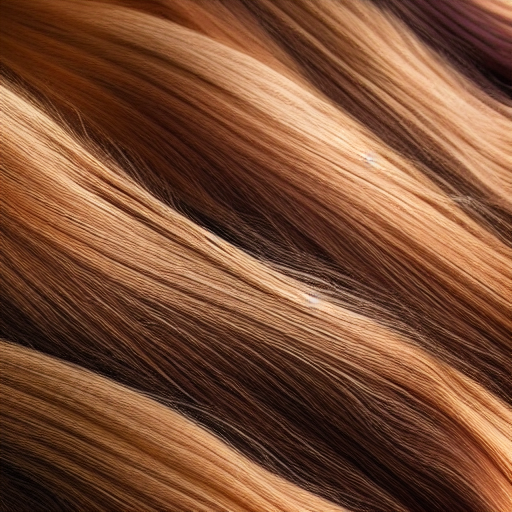 If you have straight hair, you will want to avoid coily or voluminous hairstyles, which can make your hair look greasy. Instead, go for sleek and smooth styles.
If you have curly hair, you will want to avoid flat styles, as this can make your hair look scanty. Instead, opt for styles that accentuate your natural texture.
The overall look you want to achieve
If you are looking for a more casual yet official look, a messy bun or elegant curls might be the right choice.
An updo or sleek ponytail might be a better option to achieve a more formal look.
How to Make Good Hairstyles for Special Occasions Using Hair Products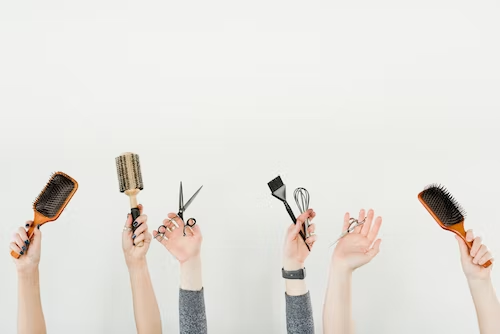 Once you have considered all of these factors, it is time to start thinking about your makeup look and the products you need to create the hairstyle.
Selecting the right hair styling products can be overwhelming, with so many options available in the market. However, having accurate information is key to making informed choices that will ensure your hair is both healthy and stylish.
When choosing products for your hair, consider factors such as your hair type, texture, and any specific styling needs. For example, if you have curly hair, look for products that are formulated for curly hair, and if you frequently use heat styling tools, choose heat protectants.
When it comes to styling tools, a few key items should be a staple in your hair styling kit. These include a quality shampoo and conditioner, heat styling tools such as a flat iron or curling wand, brushes, combs, hairpins, hair ties, and accessories like the beachwaver half-up tool.
Here are the most important ones:
Styling Gels: Styling gel is a great way to add definition and hold to your hair. It can also help to keep your hair in place while you style it. When using styling gel, ensure you moisturize your hair with hair conditioner/water; start with a small amount, then build up as needed.
Hairsprays: Hairsprays are one of the most required hair products when trying to achieve the perfect hairstyle. They help keep your hair in place and add shine and volume. You can also use scented and unscented hairspray.
Hair mousse: The hair mousse is an essential hair styling product because it can create different versions of hairstyles. It can add volume and texture, as well as help to hold a style in place. When choosing a hair mousse, select one specifically designed for your hair type.
It's always a good idea to do some research and read reviews to get an idea of what products are best suited to your hair type and styling goals. Once you have the right products and tools, you'll be well on your way to achieving the hairstyle you want for any special occasion.
Frequently Asked Questions on How to Make Your Perfect Hairstyle for Any Special Occasion
How Do You Make an Amazing Hairstyle?
You can make an amazing style by following the above tips provided in this article. In short, know the shape of your face, hair texture and pick one of the hairstyles for styling.
How Do You Tie Your Hair to Look Beautiful?
You can beautifully tie your hair back, up, or down with hair accessories such as a hair band, hair claw and a hair scrunchy. You can also tie your hair into a simple heart shape with this love hair-shaped tutorial.
How Do You Pose to Show Your Hair?
When it comes to showing off your hairstyle, the side face pose is your best hairstyle. This way, you get to show off all the beautiful hairstyle points on your head with just one pose.
Another pose for showing off your hair is the portrait pose i.e., looking at the camera with a smile. Striking this pose will capture the front beauty of the hair.
How Do You Pose to Show Your Hair?
When it comes to showing off your hairstyle, the side face pose is your best hairstyle. This way, you get to show off all the beautiful hairstyle points on your head with just one pose.
Another pose for showing off your hair is the portrait pose i.e., looking at the camera with a smile. Striking this pose will capture the front beauty of the hair.
How to Do a Romantic Ponytail?
To achieve a romantic look with your ponytail, create two lower ponytails. Next, intertwine them by inserting the lower ponytail into the upper ponytail. Lastly, curl the ends of the ponytail. There you have it! A simple yet romantic ponytail.
How to Do Knotless Braids?
According to Africans (originator of the knotless braids hairstyle), the best way to achieve knotless braids is to first plait/braid the hair root before feeding in your choice of hair extension.
It looks beautiful on any hairstyle and we advice you delegate this task to a professional hair stylist.
Be Curious
Choosing the perfect hairstyle for any special occasion is a fun and exciting endeavor because it helps you decide whether something like a classic updo, a bold and trendy look is best for your face shape, hair type, and the occasion.
With the right information, products, and styling tools, you can create a hairstyle that is both functional and beautiful. Remember that practice makes perfect and don't be afraid to experiment and try new things.
So explore and embrace your unique beauty and have fun with your hair, you never know, you might discover your new signature hairstyle!