As the old saying goes, "the only thing constant is change." And for many people, that sentiment rings especially true as they move from one home to another. Whether it's a short-term or long-term relocation, adjusting to a new place can be difficult – especially if you're leaving behind dear friends and neighbors.
If you have friends or neighbors who are moving away, take a look at our list of 19 thoughtful gifts that will let them know you'll miss them dearly.
From heartfelt to humorous, we've got you covered!
Our Top Picks We Recommend for You
Without further ado, here are 18 thoughtful gifts for neighbors moving away:
This friendly gift is both personal and practical. Get a map of your neighborhood and mark all their favorite spots, such as the local coffee shop or park. They can hang it up in their new home as a reminder of where they lived.
You could also add cute notes on the map, reminding them of memories you made together in each special location. It is also a piece of art sure to get compliments from those visiting them in their new home.
A plant or bouquet is a simple yet sweet gesture to send your favorite neighbor off with some life and color in their new space. Plants can also purify the air and add some greenery to their home decor.
You could even pick out a plant with a special meaning or symbolize a wish for growth as they start this new chapter.
Plants not only add life to any living space, but they also require care and routine maintenance. Your neighbor can think of you every time they water their plant and watch it grow in their new home.
Include some of your favorite recipes from local restaurants or ones that you have made for them before. This is a great way to share the taste of your neighborhood with them as they settle into their new place.
Put together photos of the two of you and any shared memories from living in the same neighborhood. Your neighbor will surely cherish this sentimental gift as they embark on their new journey. You can add pictures of landmarks or events in the neighborhood to add a personal touch.
Get a mug or tumbler with a personalized message or inside joke. Your neighbor can take this along to their new office or on-the-go adventures, always thinking of you whenever they use it. You want to inscribe something on the mug they would always smile about, something that would make them feel special and remembered.
Don't forget to keep the mug in bubble wrap to prevent it from breaking during the moving process.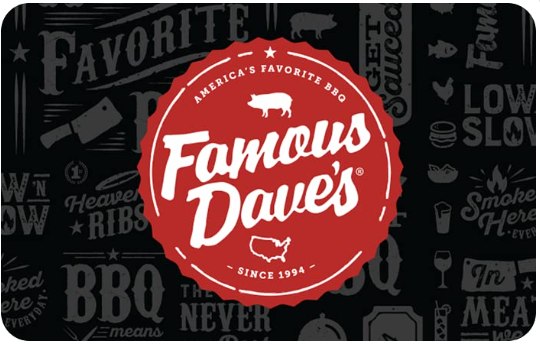 Support a small business in your neighborhood by gifting your neighbor a gift card. This way, they can have one last taste of the area before leaving for their new destination. Plus, it's practical as they can use it whenever they want!
A List Of Recommendations For Their New City
If your awesome neighbor is moving to a different city or state, compile a list of must-try restaurants, attractions, or events in the area. This will help them feel more at home and make the transition smoother as they discover all the hidden gems in their new location.
This farewell gift is both cozy and practical. Your neighbor can snuggle up with a reminder of their new home as they settle in and make it their own. Plus, they can bring it along to any outdoor events or on road trips as a fun representation of where they live.
A Care Package Filled With Local Treats
Fill a basket with goodies, snacks, and your neighbor's favorite dessert from your neighborhood. This sweet gesture will give your neighbor a taste of home while exploring their new surroundings.
Get a personalized keychain with their new address or the coordinates of where they currently live. This small yet meaningful gift serves as a daily reminder for them always to come home. It is also an affordable gift meaning you wouldn't have to break the bank.
Consider gifting some moving boxes to your neighbor to add a slight twist to the traditional housewarming gift. This will come in handy during their packing process and shows that you want to support them in any way possible during this hectic time. Plus, they can reuse the boxes for future moves or storage purposes. We recommend Amazon's moving boxes.
A Subscription To A Local Newspaper Or Magazine
Your neighbor can stay updated on any neighborhood happenings and events through a subscription to a local publication. This is also an excellent way for them to feel connected to their new community as they dive into all it offers.
Moving can be hectic and overwhelming, so give your neighbor the gift of peace with noise-canceling headphones. They can use them during their packing and unpacking process or whenever they need some alone time in their new home. It's also a fun gift!
A customized welcome mat with their new last name, a funny inside joke, or a humorous quote is a cute and functional gift for your neighbor's new abode. They can greet their visitors with a special touch as they make their house feel like a home. It would also be a perfect conversation starter with visitors.
You could go all out on this and play around with the design, color, and message. Have fun with it!
Your neighbor may have some exciting trips planned in their new destination. Gift them a travel journal so they can document their adventures and memories as they embark on this fresh chapter of their life. Plus, it's always nice to have something tangible to look back on in the future.
Another creative gift idea is scented candles. Candles can add a cozy and relaxing ambiance to any living space.
Choose one with scents that remind them of the neighborhood, such as freshly cut grass or blooming flowers in springtime.
Fill a basket with travel essentials such as hand sanitizer, lip balm, snacks, airplane socks, or an eye mask. Your neighbor will appreciate the thoughtfulness and practicality of this excellent gift as they set off on their next journey.
Neighborhood-Themed Decorations
Get your neighbors some decor representing where they used to live, such as a sign with the neighborhood name or an ornament with imagery of your town. They can use these decorations to add personality to their new living space and always remember where they came from.
This is another practical item to give a neighbor moving. Get them a towel with their new last name or a funny quote. They can use it in their bathroom or even take it to the beach or pool when they vacation.
Some Tips to Consider in Choosing Gifts for Neighbors Moving Away
But before we get into it, we want to let you in on a few tips when buying gifts for neighbors moving away. These are essential considerations to ensure your gift is appreciated by the recipient.
Get To Know Them A Bit Before Buying A Gift
It's always nice to ensure your gift is personalized and relevant to their interests or hobbies. You can do this by striking up a conversation, asking them about their plans or what they'll miss about the neighborhood, or even checking out their social media profiles for clues.
Keep it Simple
Your neighbors are probably already stressed with the moving process, so don't add to their stress by getting them something too complicated or requiring lots of assembly.
The idea is to make their new transition easy, not harder. A heartfelt card or a handwritten note can go a long way, especially for neighbors who are more on the quiet side. It's the thought that counts, after all!
Think Practically
Moving can be expensive and time-consuming, so a practical gift they can use in their new home is always appreciated.
Your moving neighbors are likely to appreciate something they can put to use right away rather than something that will just collect dust on a shelf. They are also likely to remember you when they use it!
Don't Spend Too Much
An important tip when choosing a gift for your neighbors moving away is to keep things inexpensive. The cost shouldn't matter as much as the thoughtfulness behind the gift.
Plus, you've probably already spent money on a going-away party or housewarming present. Your neighbors might also be uncomfortable with you getting them an expensive gift, especially if they are not close friends. The most creative gift ideas aren't usually the most expensive ones.
Get Personal, But Not Too Personal
Personalizing a gift is always a nice gesture, but you don't want to come across as too invasive. If they are not close friends, stay away from gifts that may be too intimate or familiar.
Consider incorporating elements of your neighborhood or their interests into the gift. This personal touch will make them feel even more special and appreciated as they leave for a new chapter in their lives.
Buy Something Easy to Move
Moving can be a physical and emotional challenge, so make it easy on your neighbors by getting them something small and lightweight. Avoid anything too big that they would have to figure out how to pack and move. A thoughtful gift doesn't have to be bulky or heavy!
Conclusion
Moving can be a difficult and emotional process, but with a little something special from the neighborhood, it will bring your moving neighbors joy and comfort during this transition. They'll be sure to think fondly of you and the neighborhood they are leaving behind.