Every Tom, Dick, and Harry knows that gift-giving is a universal language, especially when there's an occasion in the waiting. It is a nonverbal way of communicating our love, appreciation, and support for people we care about.
Even though gift-giving comes from a good place, not everyone knows how to match gifts to the occasion. It therefore comes as no surprise that some wedding guests tend to give inappropriate wedding gifts, like relationship advice books, religious texts, etc.
Ideally, when choosing gifts for couples who are already living together, they should be items that both of them can use and would find useful. This doesn't, however, mean that the gifts have to be boring or generic. Even on a budget, you can melt the couple's heart with your gift choice.
Let's guide you on how to choose the perfect gifts for your newlywed friends. Explore with us!
Thoughtful Wedding Gift Ideas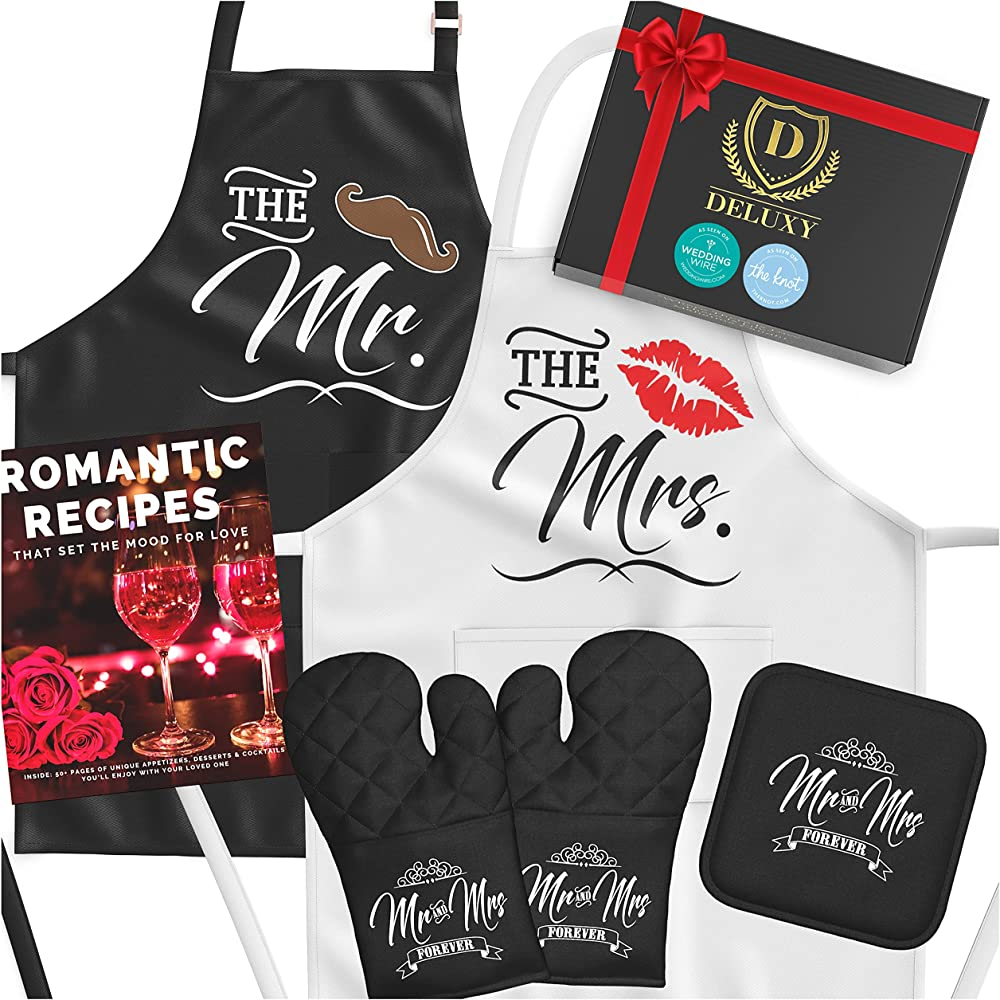 A couple that cooks together stays together and wears matching aprons. It is not unusual for couples to enjoy cooking together. If anything, this suggests how deep their companionship runs. So, if your newlywed friends enjoy making food together, gifting them pairs of aprons seems about right.
Along with a cookbook filled with sweet recipes, this set also includes a potholder and an oven mitt. This lovely gift, especially the book of recipes, is good for taking the happy couple on a culinary exploration.
As a bonus, you can top off the matching aprons with customized coffee mugs.
This double-person picnic backpack is the perfect wedding gift for outdoorsy couples. Whether the married couple is into hiking, picnicking, camping, or long trips, you can't go wrong with an ergonomic double-decker picnic backpack.
This one has detachable cooler compartments with which to store drinks. It also comes with napkins, a water-resistant blanket, dinner plates, and other must-have items for outdoor dates.
Its ergonomic design is an added advantage, as it allows for the user's comfort irrespective of the heavy loads carried while hiking.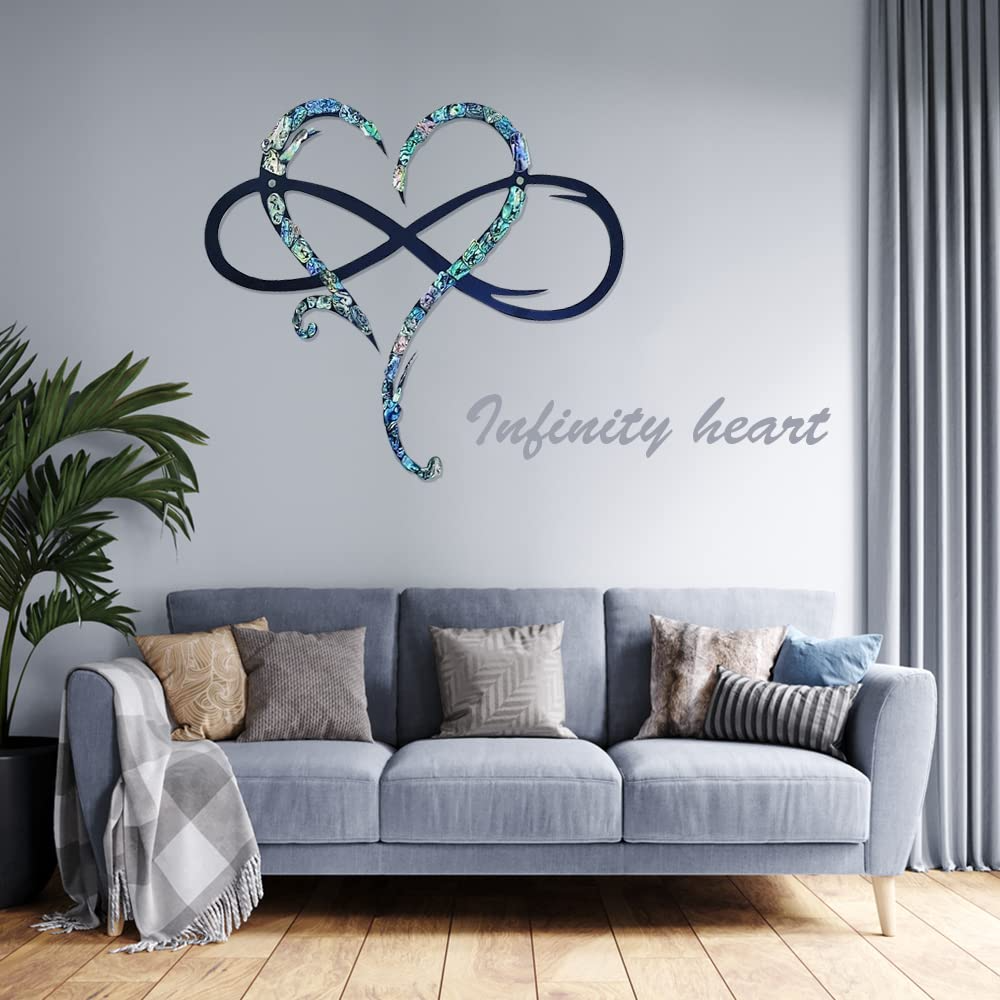 What better way to celebrate marriage than by getting the newlywed couple a stylish visual representation of their forever love?
The Infinity Heart wall decor is a glittering love-shaped insignia with an infinity sign in the middle of it. It symbolizes the endless love that the couple ought to share.
In some way, this gift idea is a subtle message from you to the lovebirds, especially if they hold you in high esteem, that you believe in their union and are rooting for them. Aside from the underlying message of this gift, it is also useful for home decor.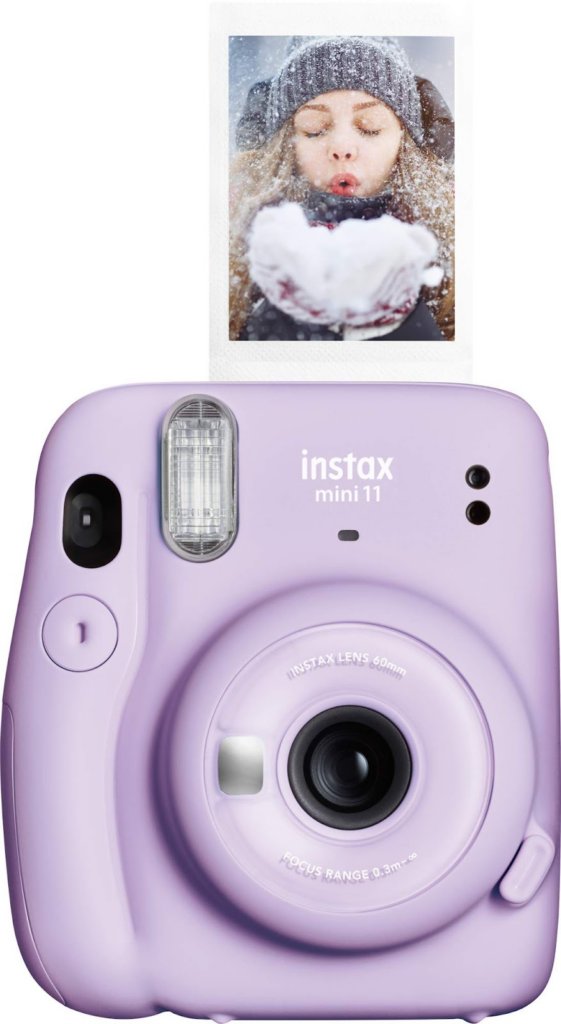 Another excellent wedding gift idea is an instant camera. This gift gives them a chance to capture their milestones in print and other memorable moments.
The Instax Mini 11 is perfect for selfies and close-up photos. Handling it does not require extensive skills, as its shutter speed, exposure, and aperture can be automatically adjusted. So whether the couples are experienced photographers or novices, this is an amazing wedding gift idea.
This camera is perfect for couples who love scrapbooking. And so for every date night, bike ride, random moment, camping trip, and special moment, they get to take pictures and store them in their journals.
You may decide to pair this camera with a protective leather pouch. The pouch comes with a strap that allows for easy carriage.
This is a thoughtful gift for couples who already live together. For a long time, scented candles have been used for aromatherapy and home fragrance.
Scented candles create a warm and welcoming ambience in the home, and can be used anywhere in the house—the bathroom, the living room, the dining room, etc.
For newlyweds, scented candles placed in strategic places give off a romantic vibe, as they should.
When placed on dinner tables, they incite a romantic, candlelit dinner atmosphere. And when used as bathroom candles, couples get a spa feel when bathing.
You may decide on an orchid scent for the candles, because of the long history of symbolism between orchid flowers and weddings. However, if one or both of the happy couple are your close friends, you'll likely know their preferred scent, and you should go for that instead.
With cleaning among the top five most hated chores in the U.S. today, a robot vacuum cleaner is a practical wedding gift idea for couples who already live together. Every home needs a vacuum cleaner, and the couple's home, no less. With it, there is one less chore to worry about.
The iRobot Roomba i7 is an amazing wedding gift idea . It has an installed smart navigation system that allows it to study a house layout, such that it can tell the kitchen from the living room. This feature allows it to efficiently clean the home without ramming into things.
This vacuum cleaner can be controlled through its voice assistant feature or the iRobot Home app. The iRobot Roomba i7 is also ideal for homes with pets since its brushes do not get tangled with pet hair. It also has a feature that helps it avoid sensitive areas like play areas and strategically-placed objects like pet bowls.
Date nights do not always have to be done outside. Couples can treat themselves to a relaxing date night indoors, and you can help inspire this with a projector as a wedding present. After all, what are couple's nights without some movies?
The Yaber mini projector is compatible with video transmitters like VGA and HDMI and can also be connected to a wide range of streaming platforms.
This is an ideal wedding gift for couples who are movie buffs. With a bowl of popcorn and a plush blanket, a cozy date night is set.
If the wedded partners are plant parents or they are really into healthy diets, then that's one more reason not to give them boring and generic gifts; this hydroponics plant system would do just fine.
The Inbloom system is an indoor garden that allows the healthy growth of plants, herbs, and vegetables. Everything required to start the herb garden is included in the kit, including five grow domes, five grow baskets, A&B plant food, and five pod lids.
Additionally, it has a pro-grow light that causes faster growth of stronger roots as opposed to an outdoor garden.
With a water tank that automatically circulates water to the soil periodically, this smart hydroponics plant system makes for a stress-free gardening journey. Luckily, the tank only needs to be refilled once every 15 to 30 days, so there is no need for daily watering or elaborate tendering.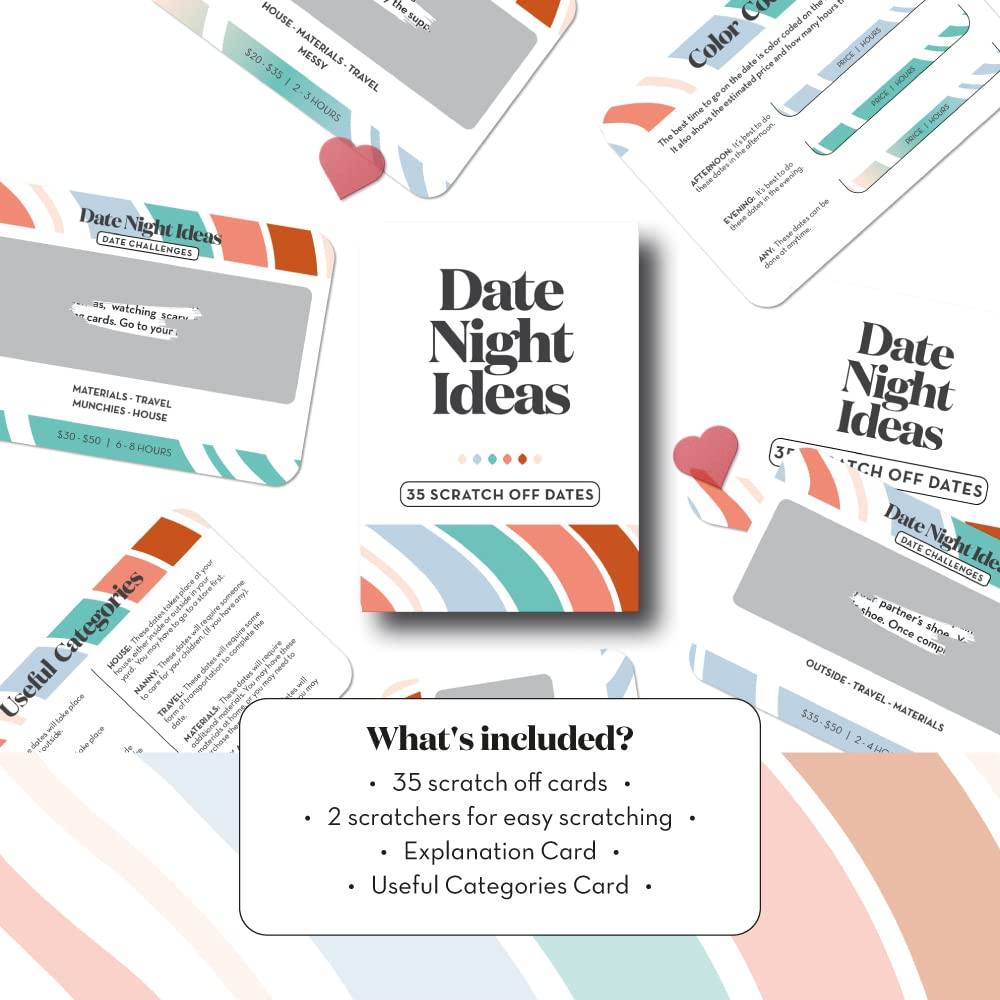 At some point in time, almost everyone can relate to feeling like going out but not knowing what fun activity to engage in. There's a chance that your favorite couple might also face this dilemma. So why not come to the rescue?
With this gift option, you can help your newlywed friends top up their fun speedometer a notch by gifting them this date night ideas card and prompting them into spontaneity.
The date night ideas card, created with the assistance of a relationship expert, gives 35 date concepts. The contents of the letter are not necessarily kinky, as they aim to stroke the embers of love and friendship that the happy couple share.
To make this fun gift even more memorable, you may pair it with a scrapbook. As such, when the couple go out on each date, they may take some pictures and put their favorite photos in the scrapbook as a souvenir.
Who knows? You just might inspire the couple to create a cute tradition of adventurous date nights and spending quality time together.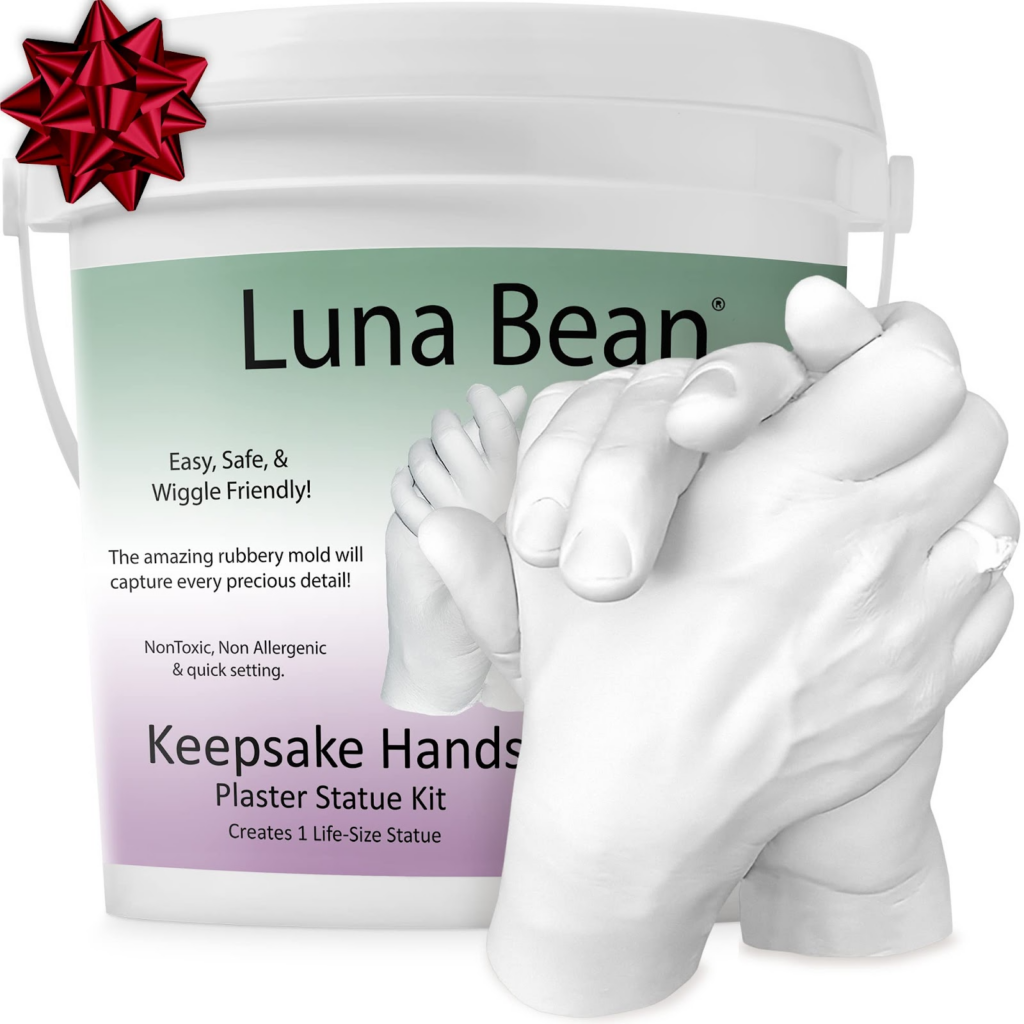 A hand-casting kit is a meaningful gift that almost every couple will deeply appreciate. It is a timeless keepsake that makes an attempt to capture the bond that two partners share.
Not only does it perfectly carve out the shape of a couple's hands, but it also pays attention to every detail, even the details of their wedding bands.
To make a hand cast, the couple would mix the molding powder in a bucket. They may then dip their hands in the bucket of mold, which will have the shape of their hands.
Usually, the hand position that couples go for is hand-holding, and that's because, since time and across different cultures, it has been a symbol of love, affection, and companionship.
When the hand-cast is dried and sorted, it can be placed in a central location in the home or by the bedside as a form of art and as a constant reminder of their happy married life.
Things to Consider When Choosing the Right Wedding Gift
Wedding gifts are the last things you want to buy in a rush. This means that random gift items won't work, as you have to be intentional.
To give the perfect wedding gift, there are some things to put into consideration:
Your Financial Capacity
Understanding your financial strength is the first step in choosing the right wedding present. This helps you draw up a budget and with it, you can come up with a list of gift ideas.
Personality of the Couple
Knowing the personality of the couple will also determine the wedding gift to get them. Consider their hobbies, interests and preference, and give a gift along this line. This is so whatever gift you decide on would be useful for them.
For instance, if the couple are movie heads, you might want to consider getting them a projection device.
Practical Gift Items
If you do not know the couple well enough, you can get practical and durable gifts like electrical gadgets, household items, sculptures etc.
Meanwhile, if the gift you decide on is above your budget, for instance, it is a set of items like a tableware set, you can consider pooling resources together with other friends.
FAQs
Can I Go to a Wedding Without a Gift?
You may choose to go to a wedding without a present, but it would not speak well of you. The fact that you were invited must show that the couple sees you as a valuable part of their lives; it is only right to extend a kind gesture through gifting.
What Do People Give the Bride and Groom for Good Luck?
To wish newlyweds luck on their marriage, you should consider giving them a horseshoe. It is usually given to the bride for luck and good fortune in her home.
What Type of Gift Should Be Given to a Married Couple?
The type of gifts that you should give newlyweds are things that would be beneficial to them, like personal items, home decor items, accessories, gift hampers, etc.
Do You Give Money Or a Gift at a Wedding?
You may give either cash gifts or tangible gifts at a wedding, depending on your relationship with the couple and their financial situation, among other things.
What is Etiquette for a Wedding Gift?
One wedding gift etiquette rule is to always send your gifts promptly, either shortly before the wedding ceremony, during the ceremony, or after the ceremony
Conclusion
Wedding gifts for couples who already live together should not be drab and generic. Instead, they should be well thought out and hold sentimental value for the couple, especially if you're a close friend of theirs. Your gift should be a sweet reminder of their wedding day.
Any of the gift options in this article would make amazing wedding gifts. In choosing one, meanwhile, don't forget to take into account the interests and personalities of the couple, as well as their registry list.